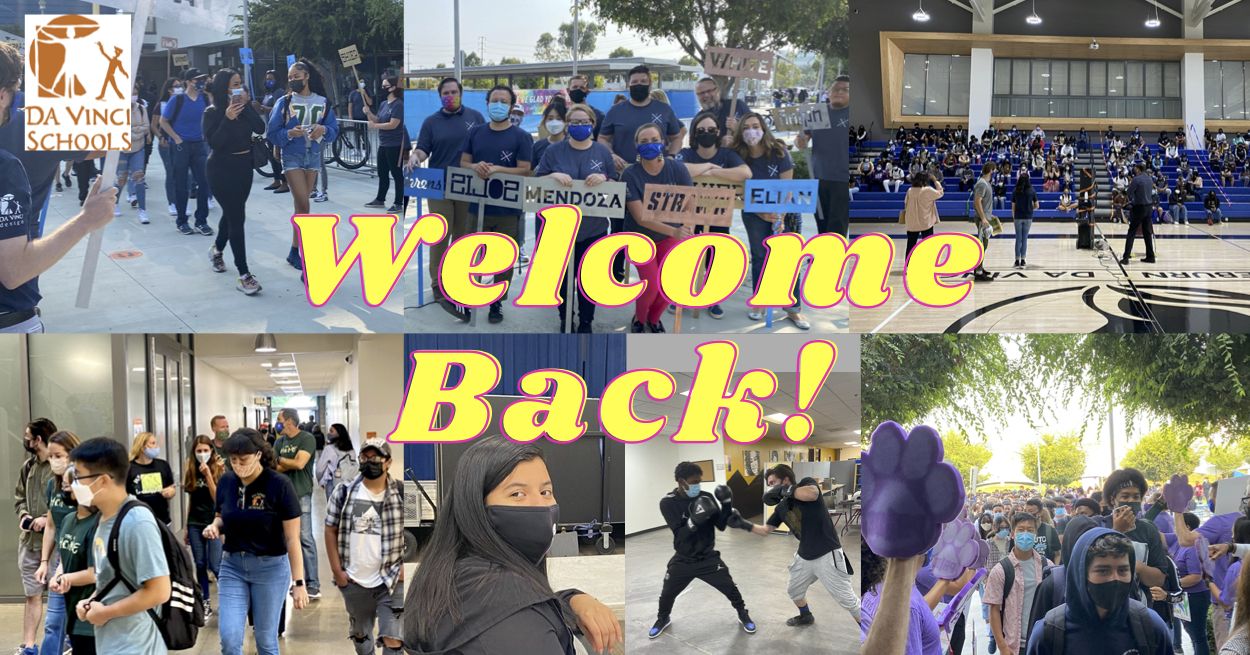 Da Vinci Welcomes Students #BackToSchool
Students from Da Vinci Communications, Design, Science, and Connect high schools and Da Vinci Extension returned to campuses today on the first day back to school for the 2021-22 school year! Da Vinci RISE High started school last week and Da Vinci Connect TK-8 students and families are easing into the first week of school with one-on-one meetings with teachers.
From tie-dyeing socks to collaborative games, to brainstorming designs to decorate the 201 campus atrium, students were busy having fun, reconnecting, and building new relationships with each other and their teachers after more than 16 months of distance learning due to the COVID-19 pandemic. Last week, Da Vinci RISE students engaged in discussion circles where they reflected on the most pressing issues of today, built spaghetti towers to practice teamwork, and went on a community school walk.
"I'm excited to go back to school despite having to wear masks because I really want to see my friends and I want to have more personal connections with my teachers like I did in person," said DVC senior Xochitl Coulter.
The health and safety of our students and staff are our top priority, and Da Vinci Schools has implemented an extensive set of measures to promote a safe environment on our school campuses. All Da Vinci schools continue to follow state and local requirements, including the Los Angeles County Department of Public Health health and safety protocols for on-campus learning. Please see our Returning to Campus webpage for the latest COVID updates and resources.
As our schools fully reopen for the Fall semester, we're excited to share that Da Vinci RISE High-Hawthorne opened its doors on a new campus co-located with Richstone Family Center, located at 13634 Cordary Avenue. Da Vinci Connect High and Da Vinci Extension have a new home at 550 Continental Blvd. in El Segundo. DVX is on-site there now; Da Vinci Connect High will join them in about two weeks after final renovations take place.
The first day back to school is the first major step on the way back to normal. We can't wait to get started!