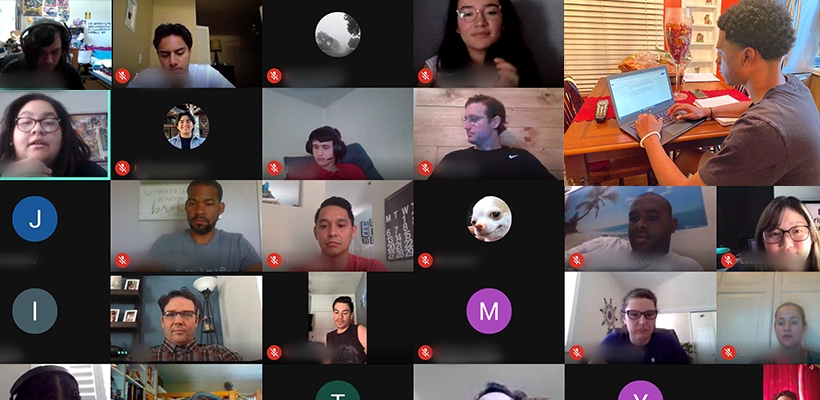 Thriving in an Online World
While our physical campuses are closed, our schools are open and thriving.
"Virtual learning has made us even tighter," said Jaylon Jones, a 10th grade student at Da Vinci Communications. "The teachers are doing a great job. If they are struggling, I don't see it. They are making sure that all of the work they put out there is clear, organized and straightforward. Da Vinci is a blessing."
Da Vinci Schools were poised to transition quickly to online learning as many of our teachers have been incorporating virtual tools in the classroom for years, and three of our six schools (Da Vinci Connect, Da Vinci Extension and Da Vinci RISE High) have been highly successful in blending in-person and online learning.
We closed our physical campuses on Friday, March 13 and reopened on Monday, March 16 with a clear plan for virtual learning at all of our schools, a 1:1 computer access program, and a plan for meal distribution. From structured learning experiences, to virtual art lessons, individual counseling, social events, office hours, and dedicated times for parent communication, our students and families are discovering a new sense of community.
We are so proud and grateful for our amazing teachers, counselors, school leaders, IT and classified staff who have come together in remarkable ways to ensure our Da Vinci students are engaged, learning and connected as we collectively confront COVID-19. Thank you!