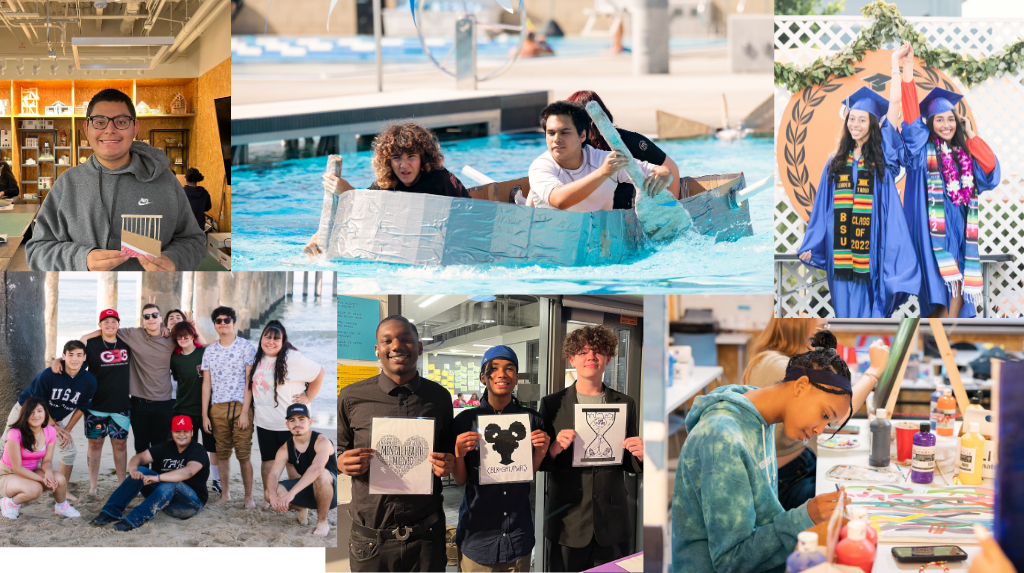 Da Vinci Design integrates a rigorous academic curriculum with design-based thinking that challenges students to solve real-world problems. We prepare students to become community-conscious, solution-oriented, innovative, and responsible global citizens. Teachers and staff at Da Vinci Design work toward this mission each and every day.
Through extensive professional development and collaboration with industry and post-secondary partners, we are able to develop unique and engaging curriculum that has relevance to both college and career. Da Vinci Design teachers and staff are incredibly passionate, caring and dedicated to our school and our programs.
The DVD curriculum is founded upon the UC/Cal State "A-G" requirements for admission, and we use a Project-Based Learning methodology for the delivery of course content, with assessment through a mastery-based grading system that is used by all teachers in the school. Students participate in a project-based learning curriculum through interdisciplinary projects and also often partner with industry professionals to add authenticity to the learning environment and provide rigorous and relevant experiences that extend well beyond the classroom walls.
Da Vinci Design offers three Career Pathways – Architecture, Graphic Design and Entrepreneurship. The goal of the Career Pathway course program is to expose students to different careers, arm them with the skills and knowledge they need to be competitive in college and the workforce, and allow them to problem solve through the context of relevant, industry-aligned projects. In 9th and 10th grade, students take courses that relate to each pathway for exposure while learning about the elements of art and principles of design. Students also engage in the Design Process as a means of problem solving throughout the four years of courses here. At the end of 10th grade, students are required to present a "Pathway Pitch POL" which gives them the ability to share their pathway preference for their 11th and 12th grade courses. During the Pitch POL, students must defend and justify their preference with evidence using 9th and 10th grade work samples. In 11th and 12th grade, students take more advanced and focused pathway-aligned coursework. Students in all grade levels have the opportunity to work with industry partners and mentors from various Design fields. Enrollment in select pathway courses allows students to receive dual enrollment college credit, mainly through El Camino College.
Da Vinci Design has a culture of collaboration with many outstanding industry, higher education, and nonprofit partners that are on the leading edge of innovation in their respective fields, including Belkin International, Gensler, RIOS, Karten Design, RIOS, El Camino College, and many more.