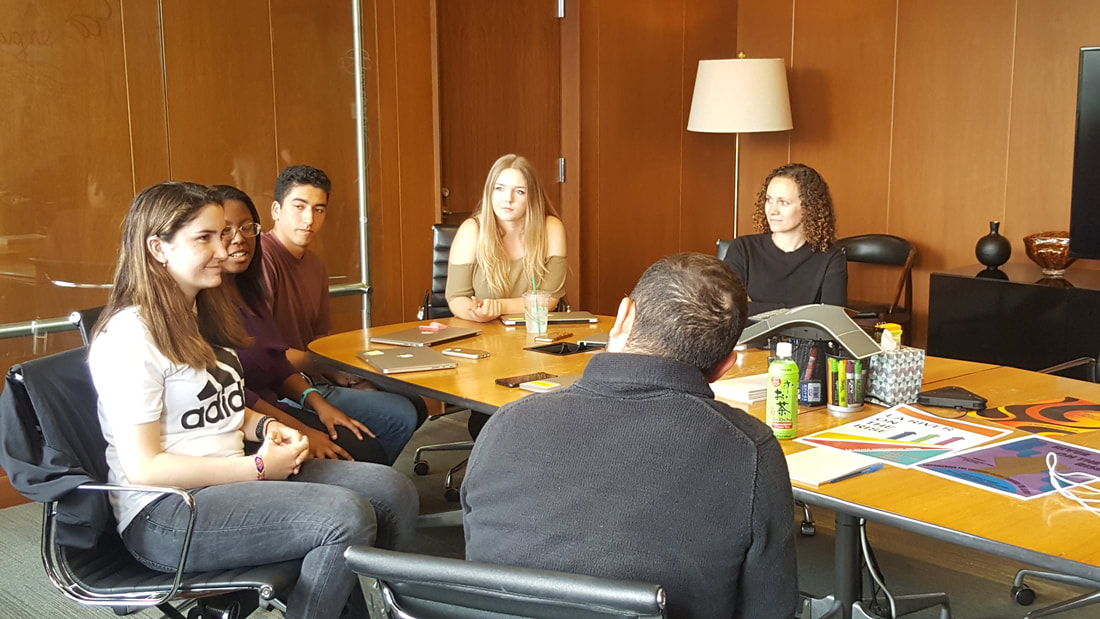 Da Vinci Extension
Michelle Rainey, Executive Director
Tami Christopher, Principal
550 Continental Blvd.
El Segundo, CA 90245
(310) 725-5800
Visit our website!
dvx.davincischools.org
Founded in 2015, Da Vinci Extension is a college and career program for Da Vinci seniors who opt to stay at Da Vinci to earn an Associate's, Bachelor's degree, or one-year of transferable college credit for free through Da Vinci's college partners, Southern New Hampshire University, UCLA Extension, and El Camino College. This program includes on-the-job work experience through internships, project consults, and boot camps in the community.
Over the past three years, 37 DVX students have earned an AA degree, 6 students have earned a bachelor's degree, and more than 30 students have transferred to four-year colleges and universities, including UC San Diego, UC Santa Cruz, Sonoma State University, Fresno State University, Arizona State University, and many more.
SPOTLIGHT:  19-Year-Old Earns Bachelor's Degree (Getting Smart / June 29, 2020)
Da Vinci Extension students have participated in a wide range of successful project consults with Da Vinci industry partners, including Children's Hospital Los Angeles, Susan G. Komen, ESMoA, American Heart Association, Sprouts of Promise, Boys and Girls Club, Farmer Mark (South Bay farmers markets), Rock the Vote, and UPS, among others, as well as  internships at Belkin International, Gensler, 72andSunny, and more.
Da Vinci Extension is a fantastic option for Da Vinci students who are seeking free college, transferable college credit, extra support in small cohorts with Da Vinci teachers, workplace experience, financial literacy classes, and more. For enrollment inquiries, contact Lauren Takahashi at ltakahashi@davincischools.org.
Da Vinci Extension recently merged with Da Vinci Connect, serving students in TK-College and beyond.