There's plenty to explore at Da Vinci.
You'll find your place here. You'll be supported here. You'll have fun here.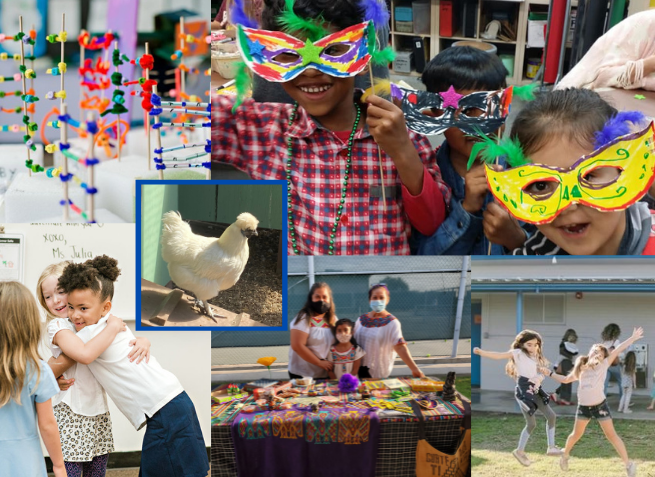 Community + Connection
There are so many amazing activities and events happening at Da Vinci Connect TK-8. The Family Action Network (FAN) hosts Annual Rhythm Events such as Speakers Jam, STEAM Carnival, Multi-Cultural Fair, Spoken Word Poetry, Fall Festival, and more.
There's also Daily Read Alouds, Art with Mr. Mason, Scholastic Book Fair, and the Parent Center which hosts workshops, curriculum deep dives, and other events to support families who are key partners in this unique collaborative learning community.
Did we mention we have chickens and butterflies?
Student Clubs & Activities
There's lots to do at Da Vinci.  Our high school students have access to a broad range of student clubs and activities. Graphic Design, Black Student Union, Robotics Team, Greek Mythology, CrossFit, Rock Band, Poetry, Anime, Youth & Government, Pride Club, Community Service Club, Da Vinci Dance, Fantasy Sports, Baking Club, Women Empowerment, DnD, Neurodiversity Club... you get the idea.
Generally, before school and after school clubs are open to students from all schools.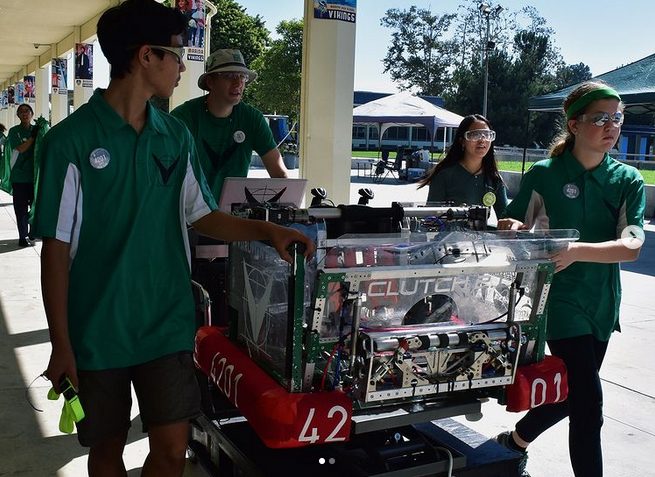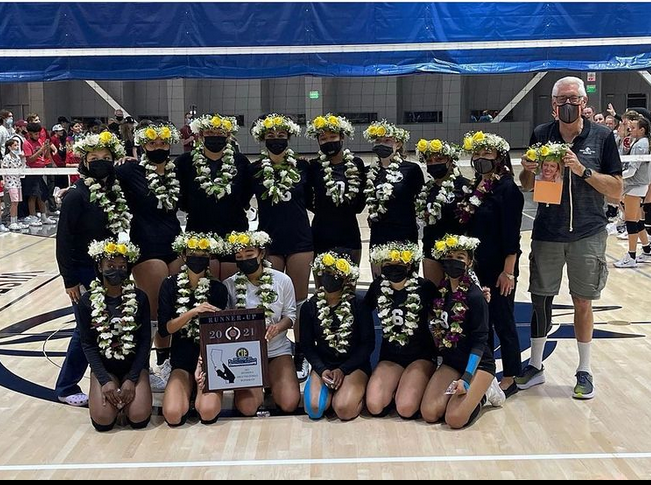 Athletics
Wiseburn Da Vinci Athletics offers a competitive CIF athletics program for students of all skill levels with 30 teams participating in 12 sports. Students from all Da Vinci high schools come together to play on one team known as the Wiseburn Da Vinci Wolves.
The WDV Wolves moved to the Pioneer League beginning in the 2022-23 school year. A new league benefits our student-athletes by providing a more competitive experience, more consistent game schedules, additional team levels, and shorter travel times.

For updates, schedules, athletics gear and more, visit our Athletics website at athletics.davincischools.org. Go Wolves!
Arts
High school students have opportunities to come together for Studio Orchestra and Choir classes held at the Douglas campus. Studio Orchestra is a UC/Cal State-approved course that satisfies the Subject "F" (visual and performing arts) requirement for college admission. For more info about Studio Orchestra, contact Toby Harwell at tharwell@davincischools.org. For more info about Choral Music/Choir, please contact Alexi Paraschos at aparaschos@davincischools.org.
Ours Arts program is growing! Stay tuned for more information about performing arts opportunities across all our schools, including theater!
SPOTLIGHT:
2021 Wiseburn-Da Vinci Winter Variety Showcase