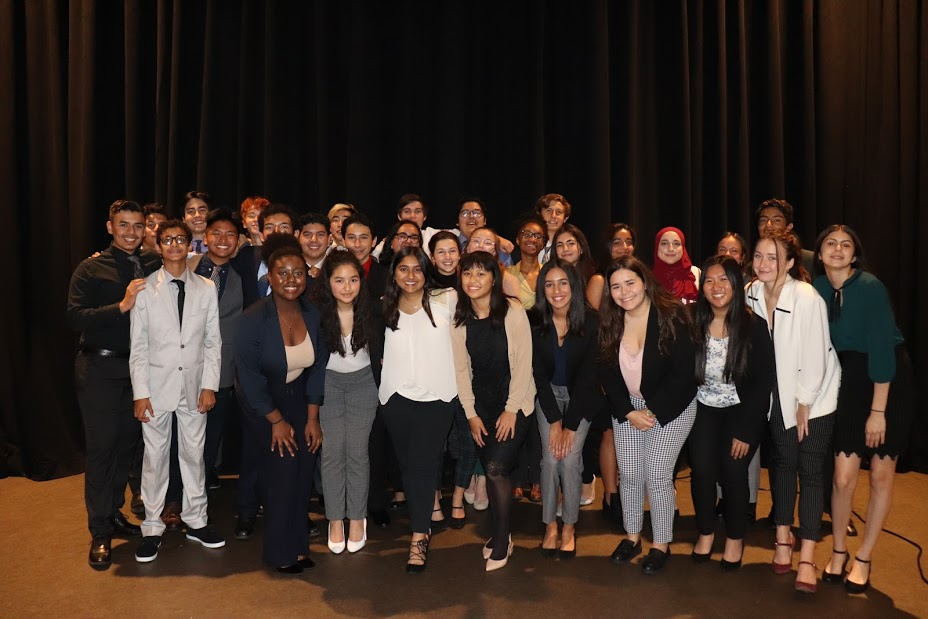 Da Vinci Delegation of Youth & Government Heading to Sacramento for 71st Model Legislature & Court Conference
By April Owens, Class of 2020
The youth of today are taking charge of the future, starting as early as high school. Youth & Government (Y&G) is a stellar program that gets students excited about politics and develops skills such as public speaking, debate, research and writing, critical thinking, open-mindedness, and more.
Y&G is a 71-year-old national program for high schoolers who are interested in researching, writing, and debating important issues and learning more about how our government operates. By placing youth in positions of mock political leadership, it empowers us to speak on what matters most to our future. California's Y&G has over 3,300 members from 88 delegations, including the Da Vinci Delegation. Every year, delegates from diverse backgrounds across the state participate in three major conferences during which they debate policies, discuss national and international issues, and learn about the government. This is powered by the YMCA's Mock Legislature & Court (MLC) program.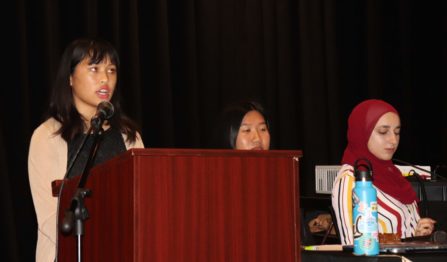 I joined Y&G this year, as a junior. I had been interested in the program for a while, but after attending Spring Conference (a conference for new and/or prospective members) as a sophomore, I decided to try it out. At Spring Conference, I got a taste of what Y&G was like. I was challenged to think outside the box and come up with convincing arguments on the fly. I was doubtful of whether or not I'd be able to succeed in Y&G because of my anxiety about voicing my opinions, blanking out, or saying something ignorant. My first Da Vinci Delegation meeting this fall put all my doubts about the program to rest. I was quickly welcomed and encouraged to express myself freely. The level of genuine trust and companionship that the Da Vinci Delegates have with each other is truly rare among a group of high schoolers.
The Da Vinci Delegation is unique in that it is notoriously small compared to other delegations, with only about 30 students. Because Y&G is offered as a seminar at Da Vinci Science and Communications and as a club at Da Vinci Design, delegates have the convenience of being able to meet during school hours, instead of at a YMCA. The program is entirely student-run, with meetings held two days a week. Activities include debates, speeches, games, and discussions about relevant political issues.
During meetings, we can often be found preparing for one of the three main California Y&G conferences during the school year, occurring between November and February. The first two conferences take place in Fresno and are called Training & Elections (T&E). After T&E 1 in November, delegates decide which program area to join. Program areas are different parts of Y&G that focus on unique aspects of government. Some popular program areas are Legislative Houses, which focus on state issues, NIC (National Issues Commission), and Media. I joined the Issues & Activism program area because I am interested to see how we as delegates can take the passion we debate with in Y&G and use it to make a difference in the real world. During T&E 2, the different program areas get together to plan and prepare for the final conference in Sacramento. In Issues & Activism we organized a styrofoam boycott. I researched the various reasons why styrofoam is dangerous and helped compose an email to several popular restaurants and fast food chains in Sacramento that use styrofoam packaging. We are encouraging them to switch to biodegradable options such as paper and corn husks. If they choose to keep using styrofoam, they risk losing the business of over 3,000 delegates who will be participating in the Sacramento conference.
The final and most anticipated conference of the Y&G year is the Sacramento trip this week from February 14-18. The 71st Model Legislature & Court is the culmination of all the delegates' work and will come to fruition inside buildings of political significance like the California State Capitol. For Issues & Activism, this means showing restaurants that we mean business by bringing our own plates and tupperware to styrofoam-using businesses and explaining to them why styrofoam is such a harmful pollutant that needs to be discontinued.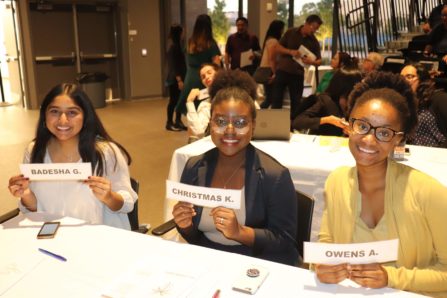 The Da Vinci Delegation has accomplished a lot in the 2018-2019 school year starting with the annual Bill Hearing Night in November, where we debated bills ranging from the legalization of euthanasia for minors to mandatory drug rehabilitation facilities for substance abusers in California. Ultimately, the bill we chose to send to Sacramento was one that would ban plastic straws and issue alternative straws to all Californians.
At the start of the semester, Da Vinci Communications created a delegation of their own, and delegates from Da Vinci Science met with them during the very first meeting of the "Da Vinci Cluster". Two Da Vinci delegates ran for statewide elected positions during T&E 1, and many others pursued appointed positions.
Da Vinci Delegates have a lot to say about their Y&G experience. Khenadi Christmas, a junior at Da Vinci Science, says "When in Fresno and Sacramento, I can have conversations and debates with many different viewpoints and not make any enemies, but lifelong friends. It amazes me that we, Y&G delegates, support each other, despite our political beliefs." Charlie Fletcher, the 2018-2019 president of Da Vinci Science's delegation, remarks that the program has made him "more outgoing, open-minded, and overall passionate about government and current issues… I am so proud of how our delegation has taken advantage of all the amazing opportunities Y&G offers", he says.
The Da Vinci Delegation is looking toward another successful Y&G year.
For more information about Youth & Government, visit: https://calymca.org/
For more information about the Da Vinci Delegation, visit: http://tinyurl.com/dvdelegation
April Owens is a junior at Da Vinci Science. In the future, she hopes to do research at a graduate level and use art, science, and education as a force for positive change.