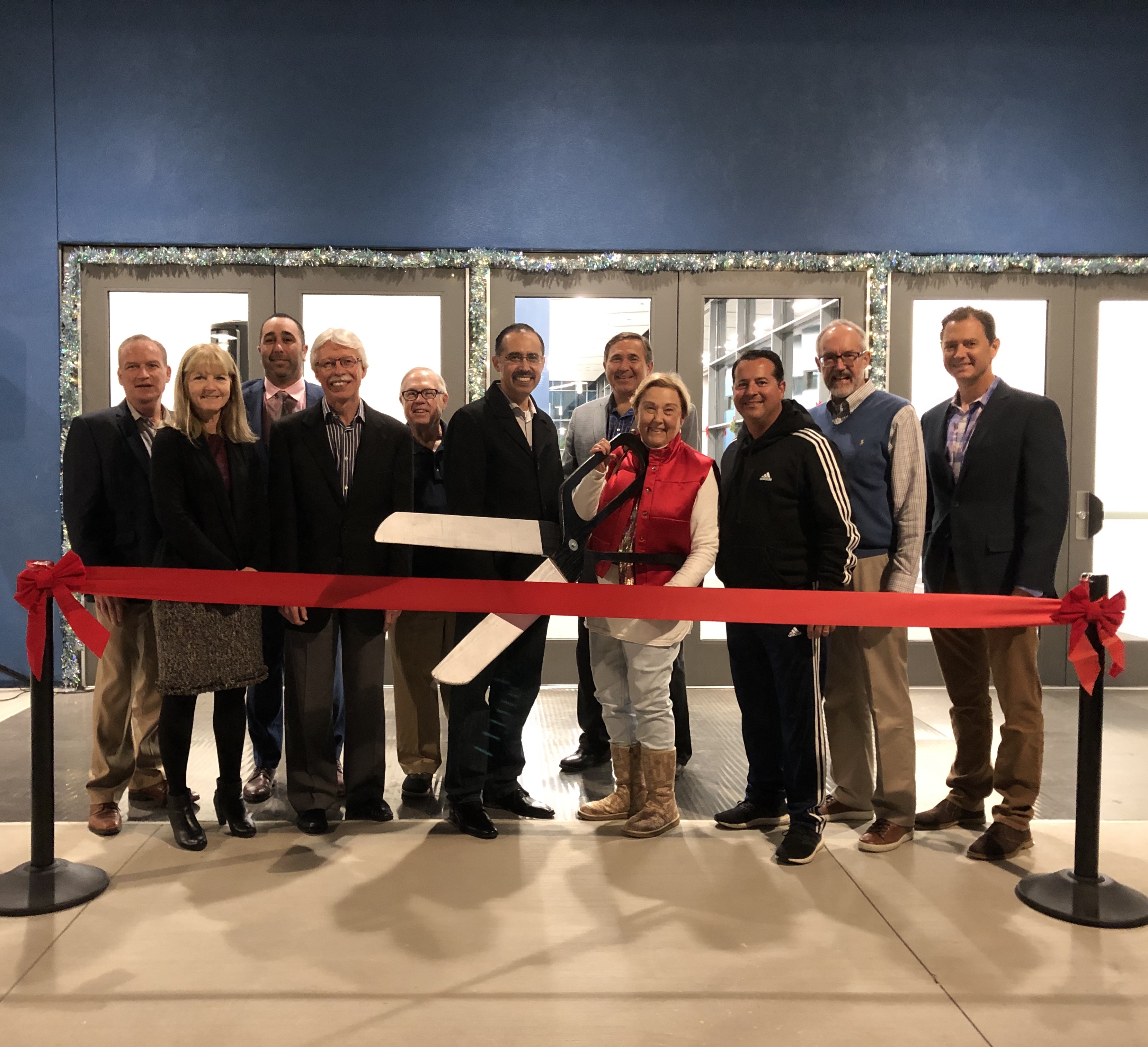 Da Vinci and Wiseburn Celebrate New Gymnasium and Aquatics Complex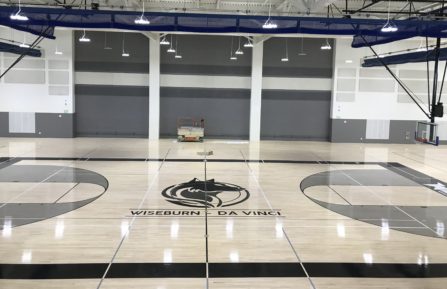 Da Vinci Schools and the Wiseburn Unified School District celebrated the near completion of their new sports complex at an official ribbon cutting ceremony and open house celebration on Dec. 20.  More than 300 community members, board members, administrators, staff, students, families and invited guests stopped by for a walk-thru and look at the new gymnasium and aquatics facilities, located at 201 N. Douglas Street in El Segundo, CA.
"Today, we celebrate the near completion of the next phase of our high school facility — it's truly a majestic building. It's beautiful in its design and awe-inspiring its sheer size. The sports floor that will be home to the Wiseburn-Da Vinci Wolves and other partners boasts nearly 24,000 square feet of usable space, athletic offices, a workout facility, and a 2nd floor viewing and multi-purpose room all add to this one-of-a kind facility that is a new gem in the South Bay," said Dr. Blake Silvers, Wiseburn Unified's Superintendent.
The opening of the gym and aquatics center is the culmination of more than eight years of planning and several decades of a long-deferred dream. The new offerings will benefit students and staff, as well as serve as a community resource and landmark for both Wiseburn and City of El Segundo residents.
Designed by Gensler, the two story, 48,000 square foot gymnasium will house three full-size basketball courts and six full-size volleyball courts with a seventh one as a center court for CIF games. The main floor also includes a 1,600 square foot multipurpose room with a roll-up door for CrossFit and weight training, creating fluid transition between indoor and outdoor workout spaces. A Hall of Champions in the main lobby will proudly recognize and celebrate outstanding local athletic excellence. Also on the main floor are a ticket booth, restrooms, and an outdoor shade structure. The second floor of the gymnasium will include another 1,600 sf multipurpose room for dance and yoga and other health and fitness seminars, as well as administrative offices for athletics staff.
The City of El Segundo, Department of Recreation and Parks will maintain the pool and run the aquatics programs in a joint-use agreement between the City of El Segundo and the Wiseburn Unified School District.
The new facility means Wiseburn-Da Vinci Athletics will be fielding its own swim and water polo teams for the first time. Tryouts start this winter! Students from Da Vinci Communications, Da Vinci Design, and Da Vinci Science all play sports together on one team known as the Wiseburn-Da Vinci Wolves.
In addition to new swim and water polo offerings, Wiseburn-Da Vinci Athletics offers a competitive interscholastic athletics program (CIF) for students of all skill levels with 20 teams participating in eight sports, including volleyball, basketball, track, cross country, soccer, softball, baseball, and archery (non-CIF).
The opening of the new sports complex is a celebration of collaboration, partnership and innovation among the Wiseburn Unified School District, Da Vinci Schools, Gensler, Continental Development, the City of El Segundo, the Wiseburn community, and many others.