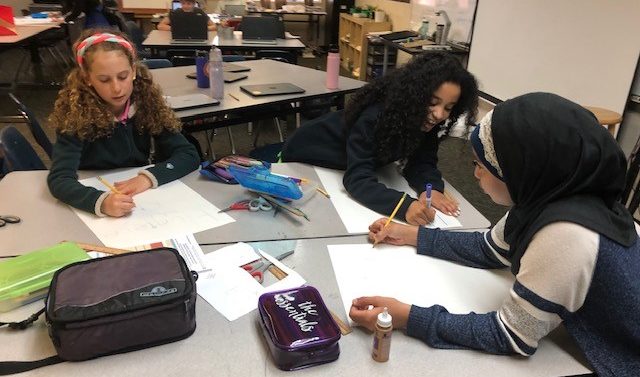 Da Vinci Connect Students Learn About Philanthropy First-Hand
Middle school students will accept donations of hygiene products from March 4-19 to help the homeless.
Students in Da Vinci Connect's 5th – 8th grade Collaborative workshops are looking outside of themselves this semester and making an impact in other's lives. From January – May, these students are meeting together once a week to learn about and practice philanthropy. They have read about famous philanthropists, such as Bill Gates, Charles Feeney, and JK Rowling, and they also have read about children just like them who have made an impact on those in need through lemonade stands and various fundraisers to support specific causes. The goal of the class has been for students to become aware of the needs around them, to recognize that they can make a difference and to experience the joy of contributing to a cause of their choice.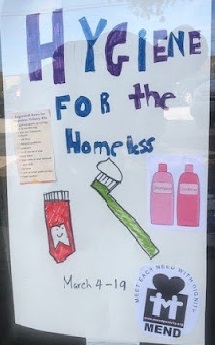 After learning a little bit about the problem of homelessness in LA County, these students launched a Donation Drive to help. They are asking people to donate hygiene kits that will be given to MEND, an organization in LA County that will pass the kits on to homeless men, women, and children. Suggested items for a kit include: 1 large ziplock bag with toothbrush, toothpaste, floss, travel size shampoo/conditioner, deodorant, bar of soap, body lotion, large comb or small hairbrush, washcloth, chapstick, pack of Q-tips and hand sanitizer. There is a collection box in the DV Connect Front Office where people can donate either a complete kit or individual items that the students will assemble into kits. To get this donation drive going, the students made posters to hang around campus, wrote an announcement for the school newsletter, and created a digital flyer to post on the school website and Facebook page. They set a goal to assemble 150 hygiene kits so that they can share some love and cleanliness with 150 homeless people. The donation drive runs from March 4 – 19. Help the students reach their goal of 150 kits by donating items and by spreading the word.
In just a couple of weeks, each individual student will choose a cause that they wish to support and will plan their own service project. It will be up to the student to decide what organization they want to help and how they will do it, carrying out the project from start to finish. One student may organize a garage sale with proceeds going toward clean water in Africa while another may collect books to be donated to a shelter. No matter what they do, the students will each be impacting lives, and perhaps their own life will be forever impacted as well.
The DV Connect Collaborative program is an independent study program through Da Vinci Schools, giving families the opportunity to homeschool full-time with optional 1-day/week workshops on campus, as well as weekly field trips, co-ops such as Robotics and Sports, and personalized teacher support for each family.