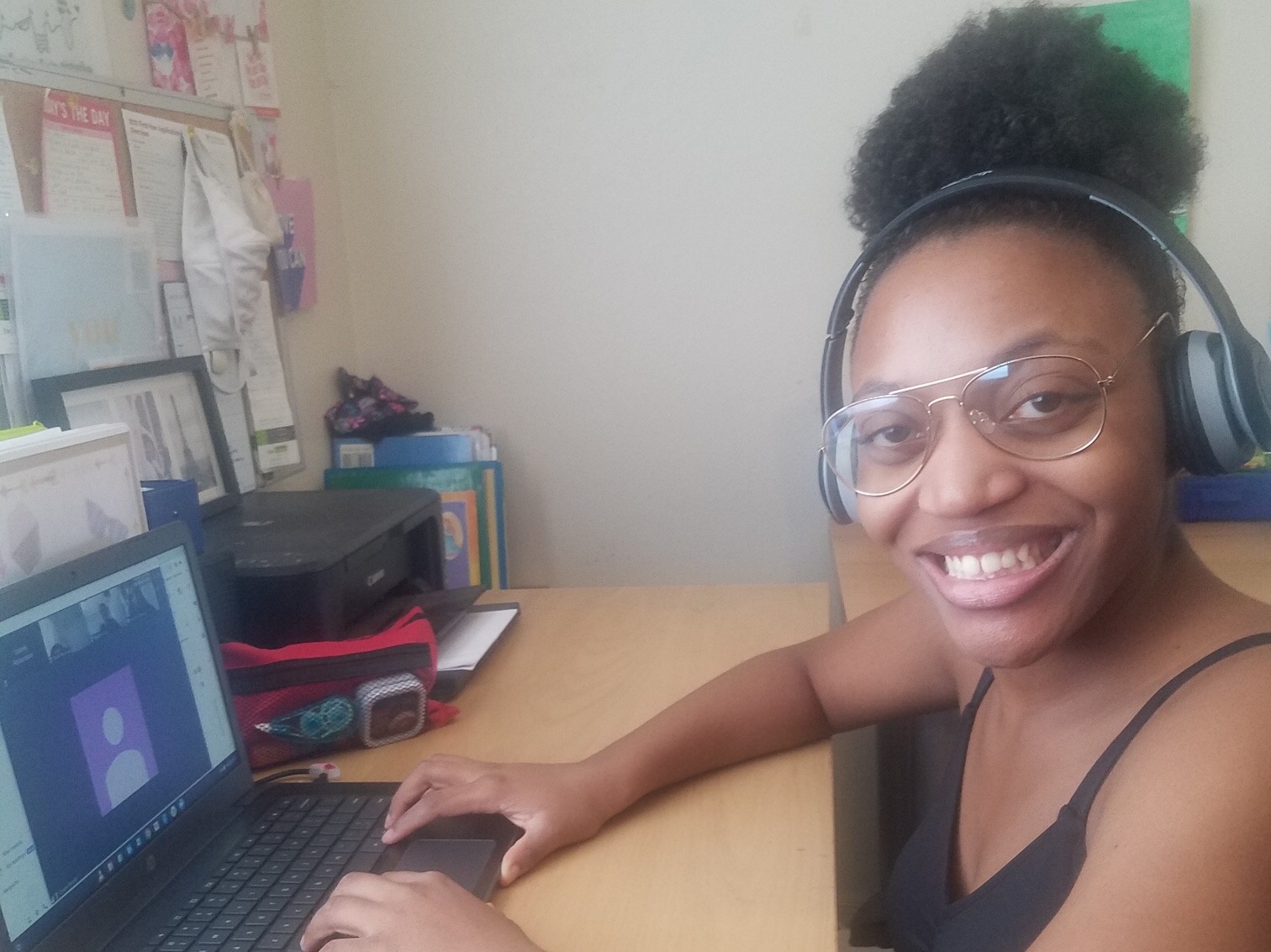 Reflections on Remote Learning
(Editor's Note: We are checking in periodically with Da Vinci students to see how they are doing learning from home.)
By Sydney R., DV Design '21

What is going well? What do you like? What parts of Da Vinci's remote learning structure do you like?
I am loving the asynchronous working time on Mondays because it helps me to get my assignments done early, plan out my week, and manage all my high school and college concurrent enrollment classes. Something else that I like is the class schedule. Having three classes a day definitely helps ease a lot of pressure off especially now that I'm in my senior year and am filling out college applications while enrolled in community college. Additionally, I really enjoy the breakout room discussions to keep the community and project-learning feel we'd get in the classroom. Overall, I feel content with the structure of schooling this semester. Even though it has had its ups and downs, I am slowly adjusting more and more each day and figuring out what works best for me and my learning.
What do you miss from in-person learning?
I definitely miss the teacher-student interactions on campus. As a student who really values teacher-student relationships, it's been hard getting to know my teachers online. Additionally, that community aspect and school-spirit seem lost now that we're online. Something I always looked forward to was our CDs and now that they'll be virtual it won't be the same without the happy screams that echoed in the gym and the fun bonding we shared as a family.
What new tools have made remote learning fun or easier?
I actually really enjoy Padlet discussions because it makes the online discussions more efficient since it's an online version of discussions we'd normally have in class. Additionally, Peardeck is really helpful especially in math class because it's very interactive and almost as hands-on as being in a classroom.
Share any projects that you may be working on.
Currently, I'm the leader and founder of the Da Vinci Dance Troupe club for the second year and I am gearing up for meets soon. The perks of online clubs are being able to do pretty cool events via Zoom and utilize more resources. For example, I have a lot of friends in the dance industry that helped teach at a summer dance intensive I led this summer through the club and I got to expose DV students to pre-professional dance training. My biggest project in regards to the club will definitely be a virtual showcase we will be gearing up towards in the Spring. Since video editing and collaboration are heavy this will definitely be a 4-5 month project. I'm currently drafting the process using the Design process to help me to carefully curate everything I'll need to put on this show for our high schools!