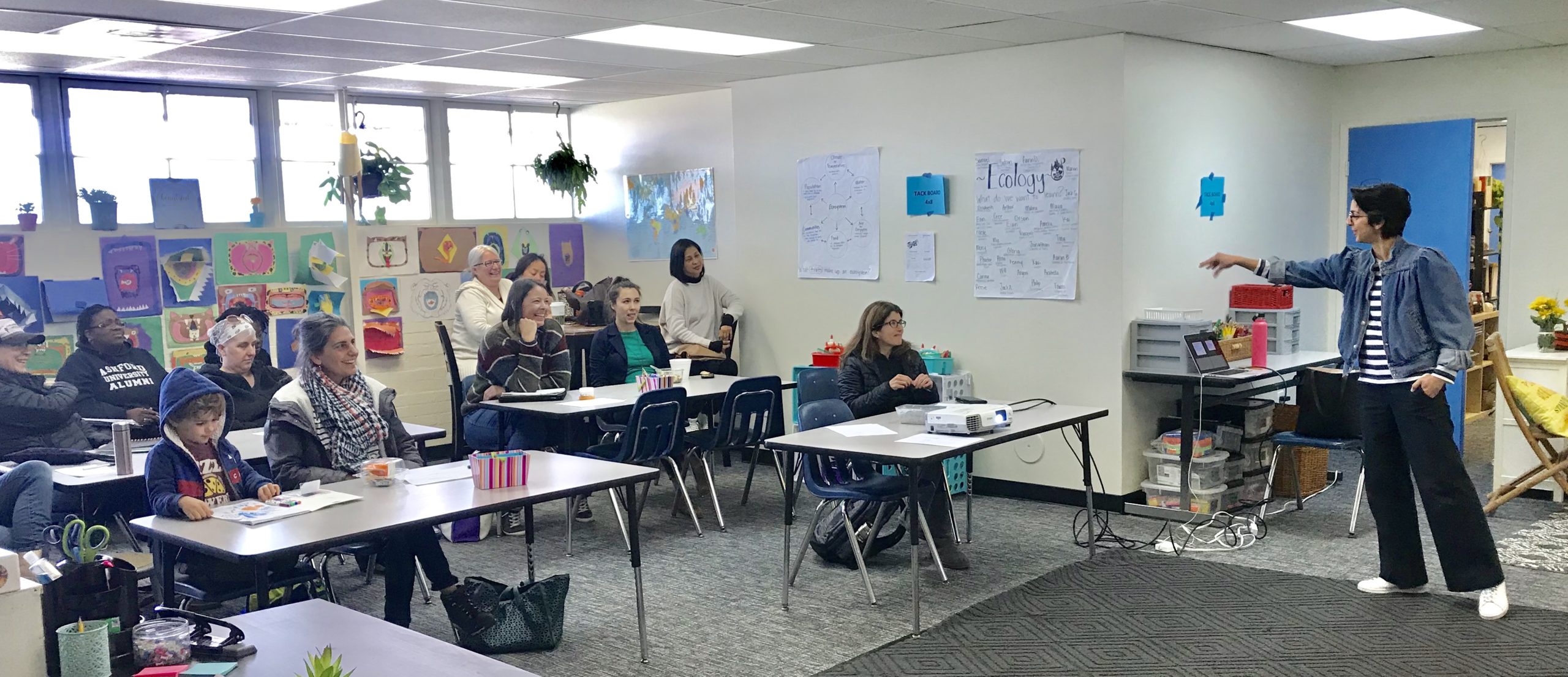 Da Vinci Connect Hosts Parent Educator Conference (PEC)
Today, Da Vinci Connect hosted its 3rd Parent Educator Conference (PEC) of the school year with a multitude of mathematics workshops for K-8 families, led by some of the best math minds in our community. At Da Vinci Connect, parents and students are collaborative partners in the education process.
Parent educators attended a variety of sessions, including: Ensuring Strong Foundations in Math, Conquering Math Anxiety, Writing Meaningful and Challenging Word Problems, Developing Percent Sense with Middle Schoolers, and Make Math Fun! Several workshop presenters are professionals in the field working closely with UCLA and other leading entities in the mathematics community.
Da Vinci Connect hosts more than 300 parent educator workshops and four Parent Educator Conferences annually.
Da Vinci Connect is a free public school offering kindergarten through 8th grade families two unique learning models that combine homeschool and on-campus instruction using project-based and social emotional learning. Da Vinci Connect K-8 recently relocated to its new home on the Del Aire Campus at 12501 Isis Avenue in Hawthorne.
All Wiseburn and Da Vinci schools provide a world-class education for the 21st century with responsive school models in a small and personalized learning environment. We are enormously proud of the teaching and learning taking place at all of our schools.