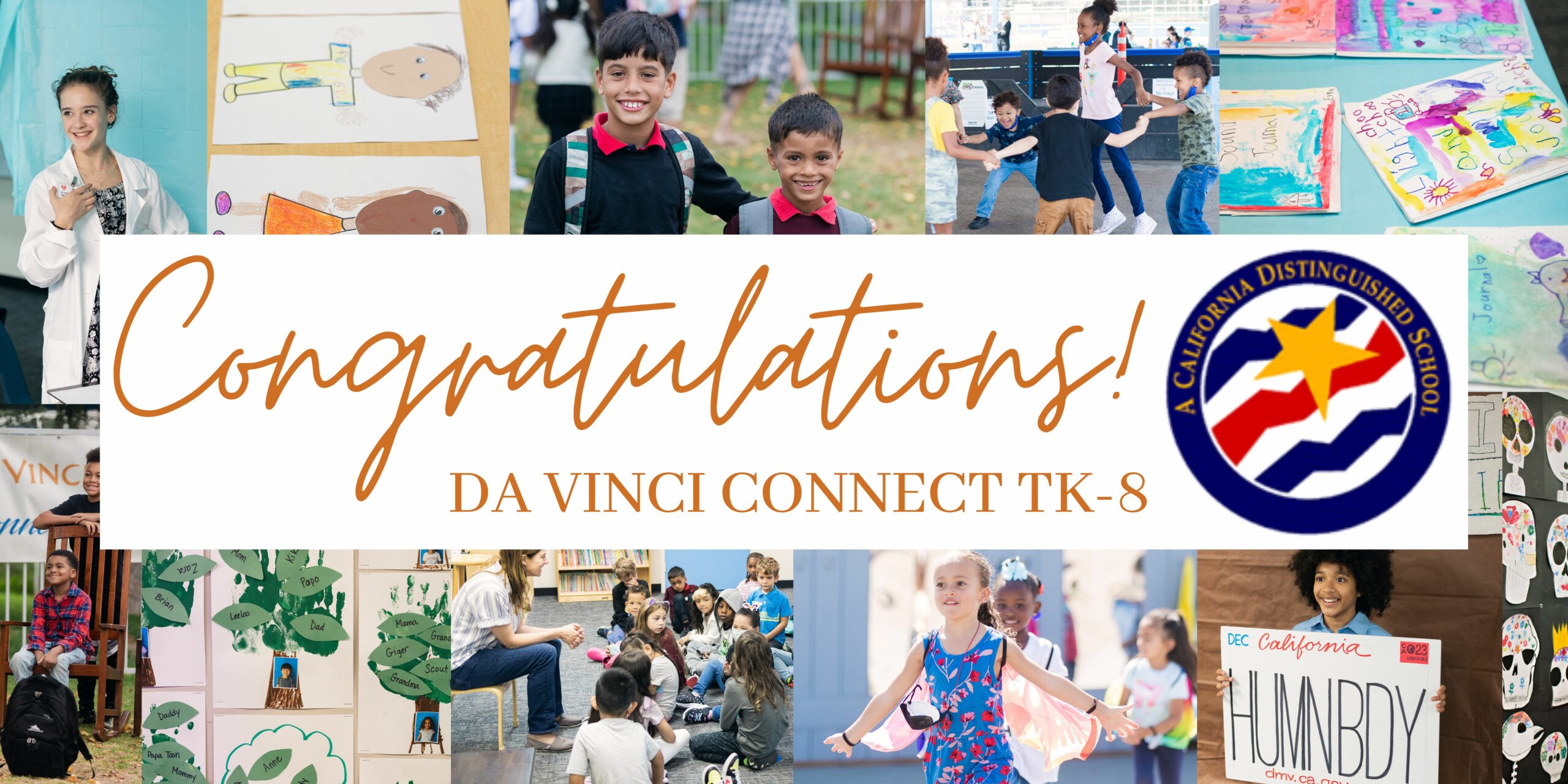 Da Vinci Connect TK-8 Named a 'California Distinguished School'
We are thrilled to announce that Da Vinci Connect TK-8 has earned the state's highest honor as a 2023 California Distinguished School. Da Vinci Connect is one of 356 elementary schools out of 5,824 statewide to be recognized for its outstanding work in closing the achievement gap and achieving exceptional student performance. The California Department of Education identifies eligible schools based on their performance and progress on the 2022 California School Dashboard based on assessment results, rates of chronic absenteeism, suspension rates, and socioeconomic data.
"I am proud of the excellence of our educators, students and families for creating a world-class educational experience with personalized support for every student," said Dr. Don Brann, President of the Da Vinci Schools Board of Trustees. "I congratulate Da Vinci Connect for being acknowledged at the state level."
Since its inception in 2011, Da Vinci Connect TK-8 (formerly Da Vinci Innovation Academy) has partnered with homeschooling families to provide a unique learning model that combines homeschool with on-campus instruction using project-based learning and social emotional learning. Da Vinci Connect students spend two days per week of project-based learning on campus and three days per week of homeschooling off campus. Parent educators are supported by credentialed Da Vinci teachers in an innovative hybrid instructional model.
"California Distinguished Schools represent examples of not just excellent teaching, learning, and collaboration, but also highly successful, data-driven school efforts ranging from professional development for educators to mental health and social-emotional wellness strategies to address the needs of students and families," State Superintendent of Public Instruction Tony Thurmond said in a Jan. 6 news release announcing the selections.
All of the 2023 California Distinguished Schools will be honored in an awards ceremony on February 16, 2023.