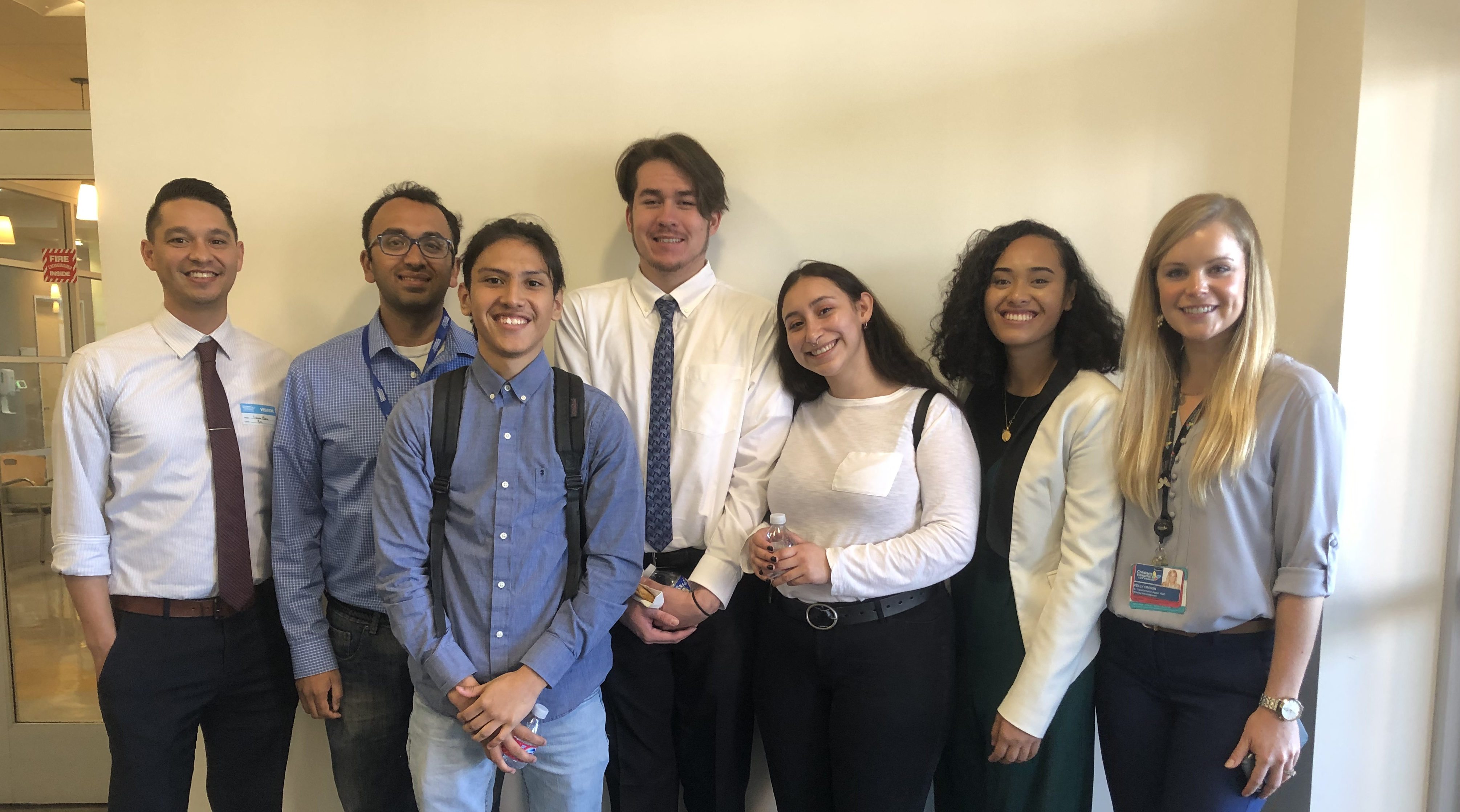 DVX Students Gain Project Management Skills Through Innovative Collaborations as Independent Contractors
A youth lens on a modern project yields innovative solutions and diverse insights. DVX students have been collaborating remotely as independent contractors with companies throughout Los Angeles this semester.  In October, students participated in a "project consult launch" with five organizations coming together to meet with teams of DVX students to discuss their company's needs and deliverables for a real-world six to eight week project.  Throughout the semester, students collaborated remotely with Farmer Mark, Susan G. Komen, Children's Hospital Los Angeles, Rock The Vote, and Boys and Girls Club in order to gain professional skills and experience.  
DVX students ran all aspects of the project launch with their client — from sharing their resumes and unique skill set to asking probing questions about deliverables, project goals, and associated resources. Students also set up calendar invites, weekly conference calls, and a Google folder to capture all work product.  Each student had a role in this event, from project manager to facilitator to note-taker, which allowed them to take charge in a wise-beyond-their-years manner.
The goal of project consults is for students to walk away as effective project managers. Regardless of their future career trajectory, all students benefit from being able to lead a meeting, meet deadlines, and send professional emails that recap discussion points and next steps.  By the end of the project consult, students' polished emails make people want to hire them!
Students completing project consultations with Children's Hospital Los Angeles (CHLA) collaborated on two real-world projects alongside their doctors and innovation team. For one project, students utilized a design thinking process to develop patient care prototypes that address everyday problems that youth encounter in managing diabetes.  Students used their youth lens to create a YouTube live stream idea in which diabetes patients can get support from fellow patients and guidance from doctors without having to physically go to the hospital. They arrived at this innovative solution by conducting interviews, observing diabetes management routines, and doing site-visits. According to the CHLA innovation team, students were so successful in this project that they would like them to continue their work!
—
Da Vinci Extension (DVX) partners with UCLA Extension, College for America at Southern New Hampshire University, and El Camino College to get students through college and into careers that they love. Students take college coursework while gaining on-the-job work experience through internships in the community and boot camps at local companies – all at low or no cost to families. To learn more about DVX, check out this video of 72andSunny + Da Vinci engagement.