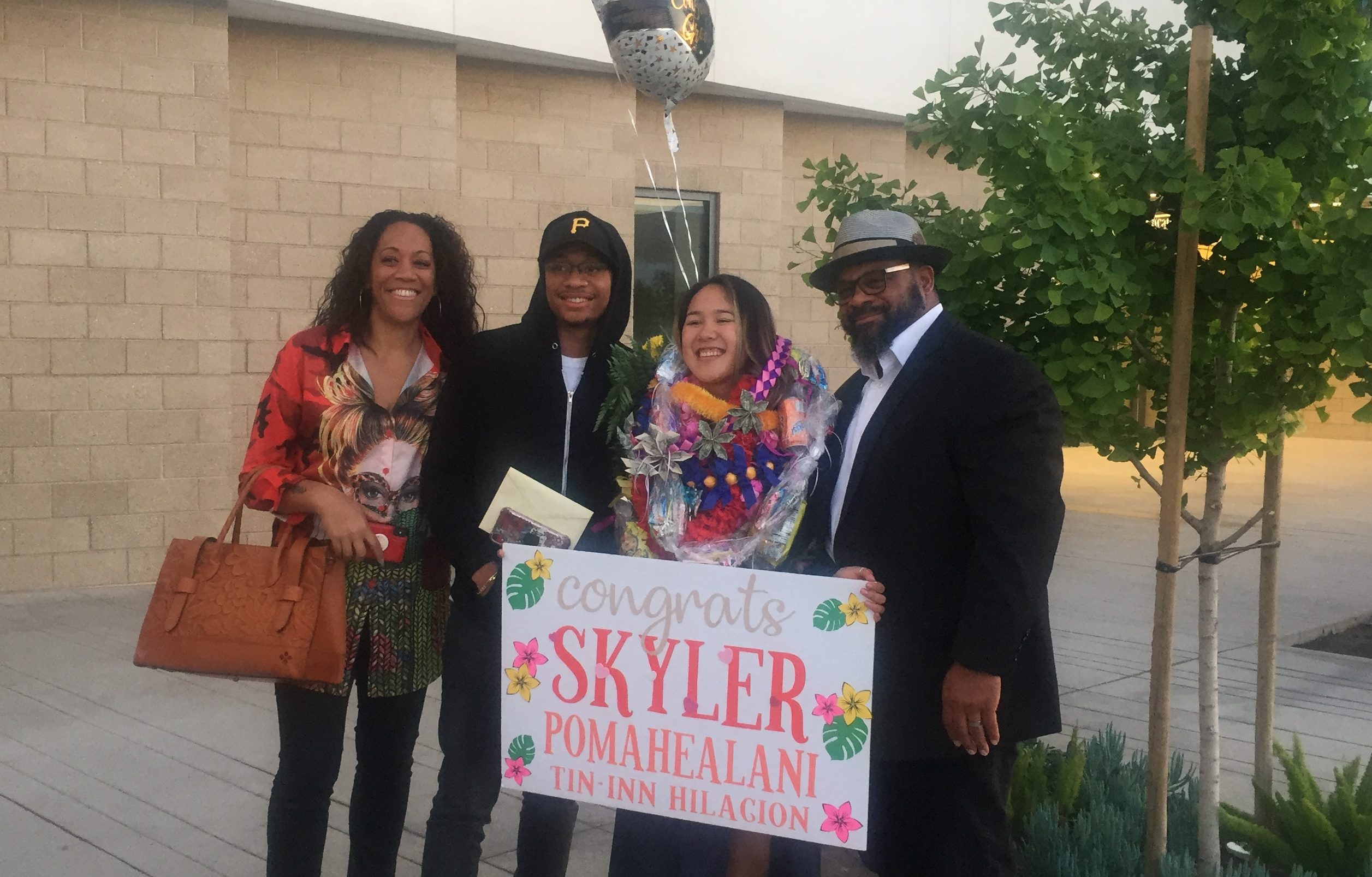 Celebrating College, Career & Life at Da Vinci Extension
Da Vinci Extension (DVX) hosted its first ever DVX Achievement Awards on May 22nd to celebrate student accomplishments across the DVX programming of college, career and life. Students who attend DVX opt in to stay at Da Vinci beyond the 12th grade to take college coursework while gaining on-the-job work experience through internships, project consults, and boot camps at local companies – all at no cost to families.
College
DVX offers Da Vinci students two pathways leading to college degree completion.
This school year we are proud to announce that 23 Da Vinci students completed their AA degree through the College for America at Southern New Hampshire University Pathway (SNHU). Twelve of these students are continuing with the BA program at SNHU.
"I chose to complete my BA through SNHU because my AA went really well and DVX provides an amazing support system that you won't find at a regular 4-year college," said Tiana Brown, SNHU BA candidate.
Adriel Hernandez received his AA through the UCLA Extension + El Camino College Pathway. Adriel is transferring to Arizona State University this Fall to complete his bachelor's degree. Thirteen students earned college credit through the UCLA Extension + El Camino College Pathway and are transferring to 4-year colleges and universities, including UC San Diego, UC Santa Cruz, Sonoma State University, Fresno State University, and more.
Both Paul LeBlanc, the President of Southern New Hampshire University, and Dr. Dena Maloney, the Superintendent/President of El Camino College, delivered congratulatory words at the ceremony via video message.
Career
This year DVX students participated in a wide range of successful project consults with Da Vinci industry partners, including Children's Hospital of LA, Susan G. Komen, Boys and Girls Club, Farmer Mark (South Bay farmers markets), Rock the Vote, and UPS.
Twenty students participated in paid internships at 72andSunny, Belkin International and Gensler. The interns at 72andSunny worked on client pitches for Facebook, the TRUTH anti-tobacco campaign, Latino History Month, Pride and more. Belkin interns worked in various departments, including mechanical engineering, public relations, research and development, user experience research, marketing, and software engineering. The interns gained hands-on experience in the areas of coding, webpage creation, testing products, problem solving technology issues, pitching ideas to teammates, designing and testing new products. At Gensler, interns were exposed the Marketing, Accounting, Design, and Fabrication departments.
"The experience of working in a very collaborative environment was really informative to my career choice. It gave me a lot of insight to working at a creative advertising firm," said Allen Gutierrez, a 72andSunny intern. "I am learning different coding languages so I can expand my software engineering lexicon. It's every conducive to my future as an engineer, " said Jared Triplett, a Belkin intern.
We also have many students on an independent path where they get a job that is of interest to them and report back to their coaches on their progress and what they are learning throughout the year.
Life
This year DVX counselors introduced a curriculum based on Stephen R. Covey's book, The 7 Habits of Highly Effective People.
The coaches led a wide range of "adulting seminars" throughout the year including: personal finance, college/FAFSA application, car mechanics, cooking, improv, yoga and meditation. Students also hosted seminars of their own including: art/drawing, basketball, sign language, Photoshop hacks and many more!
To learn more about DVX, please visit our website or contact Sylvia Soria at ssoria@davincischools.org.