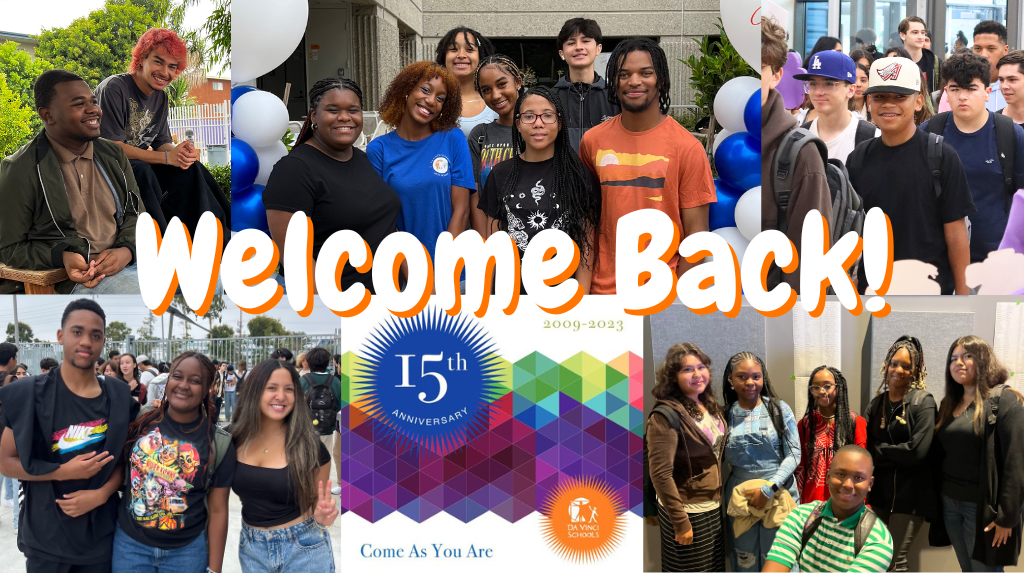 Celebrating Our 15th Anniversary!
We're thrilled to welcome back students to our campuses to start the 2023-24 school year, our 15th Anniversary! It's been a great first day full of smiles, reconnecting, fun games to get to know each other, and learning. Da Vinci Communications, Connect, Design, Extension, RISE and Science all started school today, while Da Vinci Connect TK-8 students and families are easing into the first week of school with one-on-one meetings with classroom teachers.
We invite you to share in the upcoming adventures and stay up-to-date with all things Da Vinci by following us through our organizational social channels. Follow us on Instagram @davincischools_org and like us on Facebook @dvschools. Don't forget to follow your school social channels as well.
We can't wait to get started!  #WelcomeBack  #15thAnniversary #DaVinciSchools #dvschools