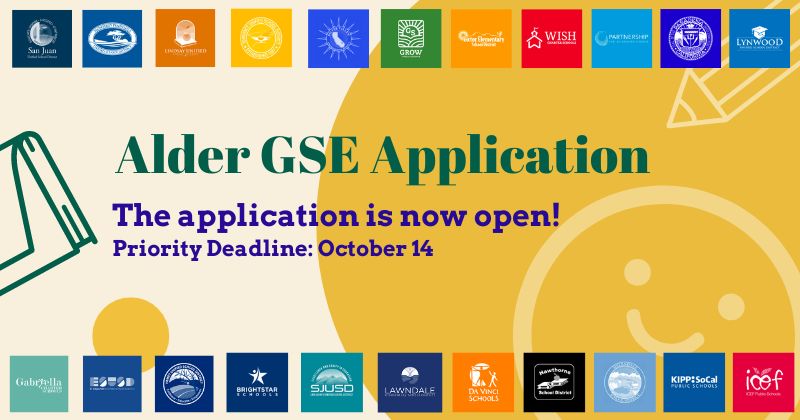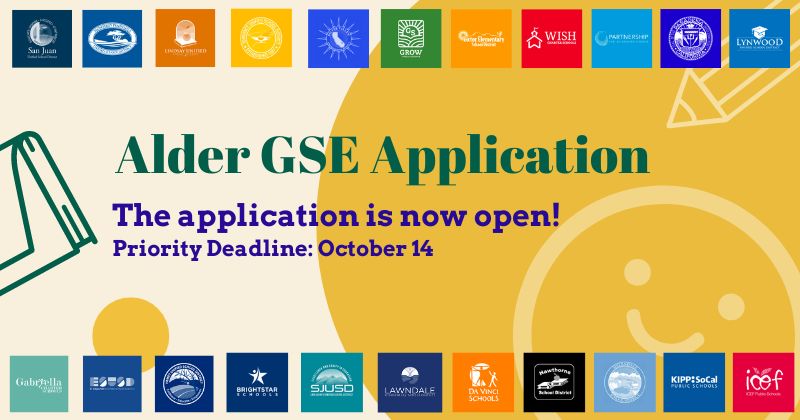 Alder Residency – Become a Da Vinci Teacher
Are you interested in pursuing a career in teaching? Or, do you know someone who would make a great teacher?
We are very excited to announce that the application for the AlderWIDE SoCal Teacher Residency at Alder GSE is open! The priority application deadline is October 14, 2022 for residents applying to be part of the 2023-2024 cohort, which will start courses in June of 2023.
Da Vinci Schools is seeking qualified applicants in the following areas: Multiple Subject/Elementary, Single Subject Mathematics, Single Subject Science, and Special Education – Mild/Moderate.
This is an innovative and affordable pathway to a full-time teaching career in our community. The residency is an exciting opportunity to earn your Master's Degree and Teaching Credential in just one year while getting hands-on experience by collaborating with an experienced mentor teacher. Residents have access to a living stipend, financial aid, and numerous scholarships.
If you are interested in learning more about this opportunity, please reach out to Natalie Cooke, Associate Director of Recruitment, at ncooke@aldergse.edu, or schedule a time directly to chat with her here.
Please feel free to forward this to anyone who might be interested.