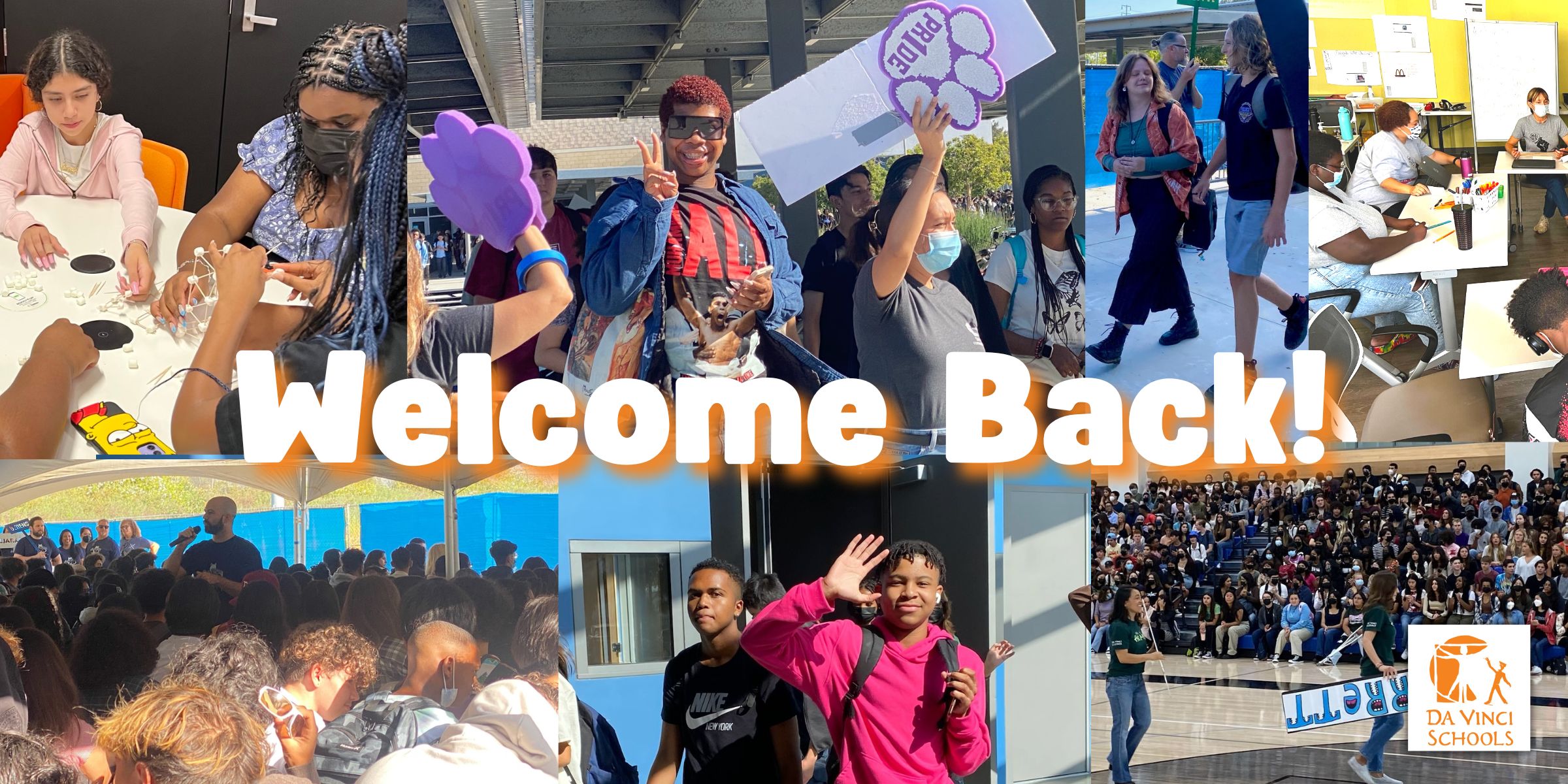 Da Vinci Welcomes Students Back to School
We're thrilled to have students back on our campuses to start the 2022-23 school year! It's been a great week full of smiles, fun activities to get to know each other, and learning. Da Vinci RISE High started school last week, while Da Vinci Connect TK-8 students and families are easing into the first week of school with one-on-one meetings with classroom teachers. Also starting this week are Da Vinci Communications, Design, Science, Connect High, and Da Vinci Extension.
"I'm excited to be back for senior year! It's been nice catching up with my friends and talking to old and new teachers. I'm most excited about finishing my last year of PBLs (project-based learning) and SLCs (student-led conferences), and finally graduating," said Andrew Rivera, Da Vinci Design Class of 2023.
We can't wait for the new year to get started! #WelcomeBack