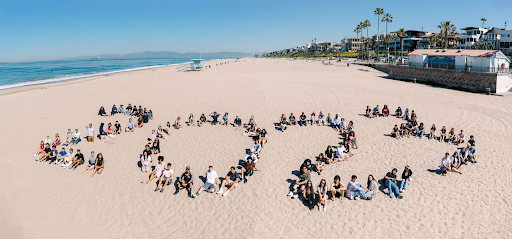 Congratulations, Class of 2023 Graduates!
This week, we proudly celebrate 449 seniors from Da Vinci Communications, Connect, Design, RISE and Science high schools who are graduating at in-person ceremonies.  We also celebrate our 61 8th grade Connect students who will take part in a promotion ceremony on Friday. We are thrilled to honor you and are so proud of your tremendous accomplishments and positivity. All ceremonies will be held at the 201 N. Douglas campus and will be livestreamed for families and friends who cannot attend (details below).
Our Class of 2023 graduates have been accepted to a wide range of right-fit colleges and universities across the nation, including UC Berkeley, UCLA, Stanford University, Boston University, USC, Loyola Marymount University, Howard University, Savannah College of Art and Design, Cal Poly San Luis Obispo, Southern New Hampshire University, El Camino College, and many more! Whether you are planning to attend a community college, Da Vinci's own
free college and career program DVX+Rivet
, a 4-year university, a certificate program, the military, or you're going straight to the workforce, we are deeply proud of you!! >>
See Class of 2023 College Acceptance List
Additionally, we are thrilled to announce that one Connect High student completed a bachelor's degree and two completed an AA degree through Southern New Hampshire University this year — all at no cost to families.
We are deeply grateful to all our students and families, teachers and staff, Da Vinci and Wiseburn board members, and community partners for your tireless work in support of our vision of preparing students to lead, innovate and thrive in the modern world.
2023 Graduation Livestream Links

Da Vinci Design
June 8, 2023 | 9:00AM
Da Vinci Communications
Da Vinci Science
Tickets are required to attend in-person graduations. Congratulations, graduates!!!