Da Vinci has many longstanding relationships with community partners who define the knowledge and skill sets needed for college and 21st century jobs, co-develop projects, host workplace tours, provide skills-based internships, mentor students, serve on advisory boards, provide direct funding, and much more.
In the local community, Da Vinci hosts activities for Wiseburn students and others, including a yearly Kids Summer Camp and monthly Femineers events, free girls-only engineering activities for girls in grades 2-8 hosted by the DVS Society of Women Engineers.
Once our new campus at 201 N. Douglas Street is fully built out, community members and others will be able to rent space for meetings, sporting events, screenings, parking overflow, location shooting, and other special events. Facilities may be available for public use after 6:00 pm on school days, and on weekends during the school year. Summer rentals may also be available.
A $13.8 million state-of-the-art aquatics center on campus featuring a 53.2-by-25-meter, 10-lane competition pool and a smaller four-lane teaching pool, will be shared by Wiseburn-Da Vinci and El Segundo students and the public.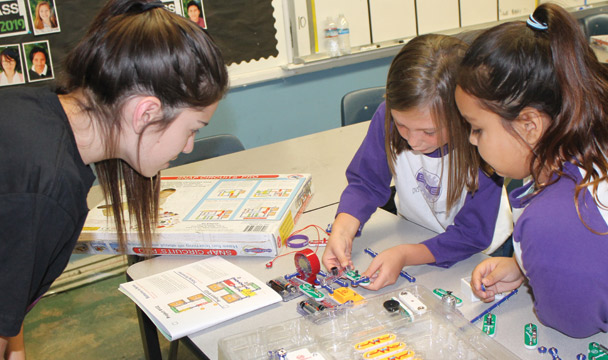 RENT A FACILITY
For more information, contact:
Annie Aung
Assistant to the Director of Facilities Planning
aaung@wiseburn.org