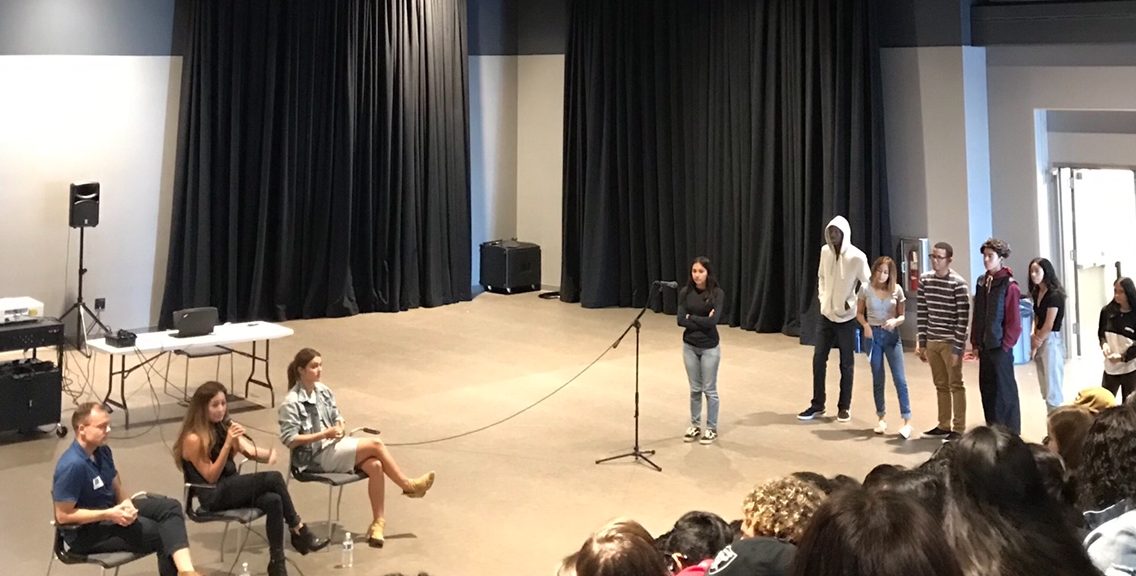 Da Vinci Designers Explore Their Personal Passions Through Digital Media Projects
Da Vinci Design seniors are cultivating their personal interests and passions into a marketable brand for their first semester exhibition project, Innovating Success.
The questions driving this real-world project are "What am I passionate about and how can I use media to share my passions with others?"
Our Designers have a wide variety of personal interests and passions, ranging from animation to car design to Latinx culture and teaching. Students are interviewing outside experts in the their field of interest, taking photos and video for inspiration, and creating final digital media deliverables such as a blog, podcast, or vlog that can be shared across multiple social media platforms such as Instagram, YouTube, Twitter, and Facebook.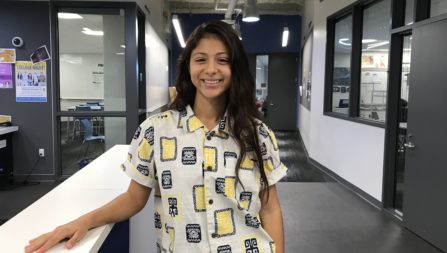 For DVD senior Juliet McLaurin, dancing is her personal passion. "Dance is an outlet for me when I feel stressed. Dancing has helped shape me to be more sociable, confident, and friendly. It has also helped me improve my presentation skills because I am frequently in front of an audience."
Using a design thinking process that incorporates Da Vinci Design's 4 C's (Care, Conceptualize, Create, and Critique), seniors are gaining knowledge and 21st century skills such as research and analytics, creativity, problem solving, communication, collaboration, and presentation.
Da Vinci Design launched its Innovating Success senior exhibition project recently with a panel discussion focused on using social media to connect people who have similar passions.
The panelists from BuzzFeed, a global digital media company focused on creating viral content and connecting people across platforms, included a brand strategy director (Megan Korte), illustrator (Ben Haist), and a senior client services manager (Allie Einsidler). The BuzzFeed team answered a range of questions from students about their career path after high school, turning your personal passions into a job, developing an entrepreneurial mindset, a typical day at BuzzFeed, and navigating through social media platforms to find your target audience.
Seniors were advised to use "a [social media] platform you're most comfortable with, figure out who you are, and put out content that's true to you."
The BuzzFeed team shared that it takes time to cultivate interests into passions. At Da Vinci, students explore their interests and gain new competencies by solving real-world problems. According to the 2014 Gallup report State of America's Schools: The Path to Winning Again in Education, students who are engaged in their education graduate with the skills and competencies needed for higher learning and the workforce, and develop a greater understanding of how to be successful, contributing members of society.
Da Vinci Design seniors will be showcasing their digital media passion projects at Exhibition Night on November 14th at 6:00pm.
Exhibitions are a great way to see our project-based, real-world learning in action. Exhibition Nights are open to families, friends, and community members. Join us!
Upcoming Events
+ Nov. 13 @ 6:00pm – Da Vinci Science Exhibition (10th & 12th grade only)
+ Nov. 14 @ 6:00pm – Da Vinci Design Exhibition
+ Nov. 15 @ 6:00pm – Da Vinci Communications Exhibition
+ Dec. 10 & 11 @ 5:00pm – Da Vinci Connect Exhibition